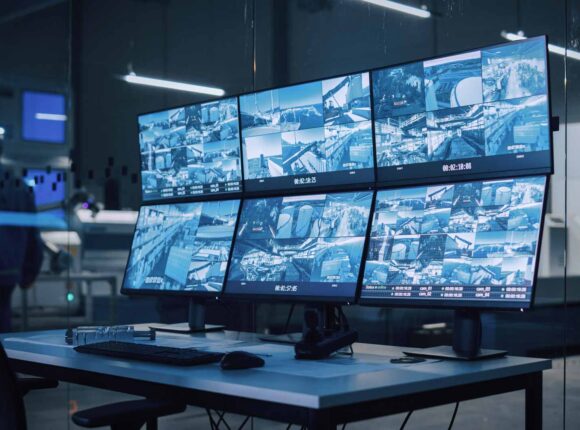 Houston Security System Monitoring
Have you invested in a security system for your home or business? It's important to remember there are two components to the service—the device itself and the monitoring of the device. Western Systems, Inc. is the team you can rely on for security system monitoring.
We go the extra mile to protect Houston, TX properties, offering round-the-clock monitoring for your peace of mind.
Security Camera Monitoring
Why are residential and commercial property owners relying on us to monitor their security equipment? Some of the advantages you'll enjoy every day include:
Faster response.
When you invest in professional security camera monitoring from Western Systems, Inc., we act the moment a breach is detected. You won't have to worry about contacting local authorities—we take care of it for you and take all appropriate actions to keep you and your property safe.
Reliable equipment.
The last thing you want is a security system that doesn't work during an emergency situation. We monitor your system 24/7, so we always know the status of your equipment. We detect problems before your Houston, TX property is compromised. Our emergency response team is always available to troubleshoot issues with your equipment, getting your system back online in a matter of hours.
Comprehensive protection.
Professional monitoring provides unmatched peace of mind. Whether you're going out for the night or you're taking a long trip, you'll never have to worry about potential breaches to your property. You have an entire team of security professionals at your service, making sure your system is operating properly and carefully observed.
Trust us for Professional Security Monitoring
Since 1978, residential and commercial clients alike have relied on Western Systems, Inc. for professional security monitoring. We're dedicated to your safety and are always standing by in the event of an emergency. Learn more about our security monitoring services today by calling us at 713-864-5950.