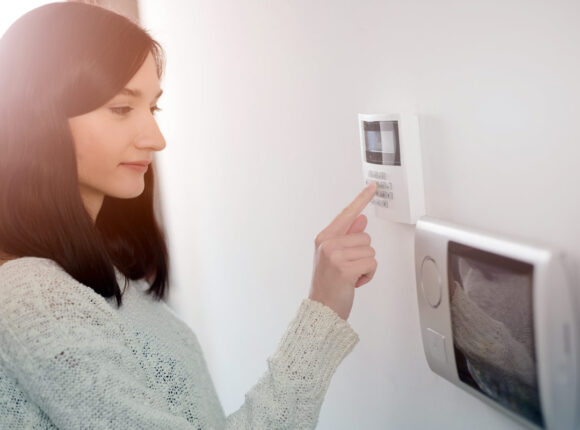 Houston Security & Alarm System Repair
Keeping a home or business secure requires much more than simply installing an alarm system and hoping it works when you need it to. As with all major electronic products, malfunctions can occur. Rather than handling them yourself, rely on the Houston, TX security system repair experts at Western Systems, Inc.
For more than 40 years, we've kept our community safe with fast, affordable and reliable repairs that help your system run smoothly at all times.
Security System Repair and Maintenance
While professional-quality security systems are highly reliable, they require care and maintenance just like any other major electronic appliance. Neglecting system maintenance not only reduces the lifespan of the system itself, but it also makes your property vulnerable to burglars, criminals and other bad actors. A well-maintained system is one that's equipped to serve you when you need it to.
Keep Your Systems Reliable
Why rely on Western Systems, Inc. to protect your Houston, TX home or business with alarm system repair and preventative maintenance? Here's how we keep your system running dependably for years to come:
Comprehensive coverage.
We troubleshoot and repair all components of your security system, from cameras to sensors, video monitoring systems to video doorbells, lighting systems, software and much more.
Preventive maintenance.
We perform both preventive and corrective maintenance on your system, saving you money and ensuring your system works just as it should. We identify vulnerabilities in the system and handle minor problems before they turn into major ones.
Regular updates.
Surveillance technology is constantly evolving, which means you need to keep your system up-to-date with the latest updates. We can assist with any and all system upgrades, including new software and feature releases and updates, as well as making system performance enhancements.
Keep Up With Security System Maintenance
Western Systems, Inc. is the team you can trust to maintain the security system at your home or business. We're dedicated to keeping our community safe with quality, cost-effective repair and maintenance services for security systems, whether we've installed them or not. Call us today at 713-864-5950 to schedule service.