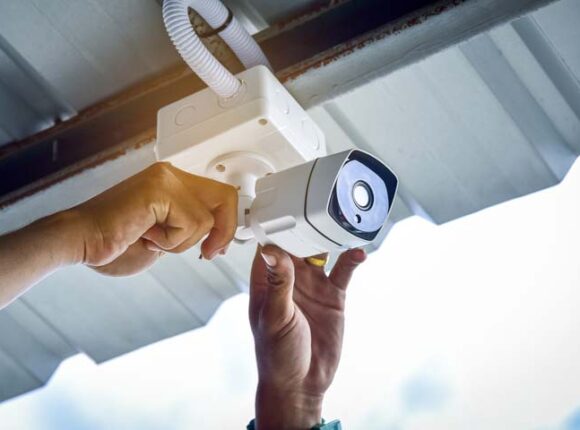 Houston Security System Installation
Without a high-quality security system, your home or business is vulnerable to threats like burglars, miscreants and other bad actors. Investing in a security system is a big deal, which means you need to work with a team who knows how to design and install custom systems that are completely tailored to your property and address your key concerns.
For over 40 years, Western Systems, Inc. has been a leading security system installer in Houston, TX, offering turnkey solutions that keep your property secure at all times.
Residential and Commercial Security Systems
We've become the team Houston, TX property-owners turn to for complete security system installation. We use state-of-the art equipment for every project, only using products from reputable brands. All parts and materials are backed by a warranty, which includes battery replacements. We also take our time to explain exactly how your system works so you can feel confident you're getting the protection you need from your security solution.
Integrated Security Solutions
Today's security systems are much more than a network of cameras monitoring your home or business. They can (and should) include a range of support systems and technologies that offer comprehensive coverage for your property.
We're able to integrate your security system with other methods of protection at your property. From fire alarms to access control, security cameras and more, we get all your systems working in sync, so you're completely covered in the event of an emergency.
Invest in the Best Protection for Your Home or Business
Western Systems, Inc. designs and installs premium security systems that offer comprehensive coverage for your residential or commercial property. Our turnkey solutions address the unique specifications of your building and your specific security concerns—the end result is unparalleled protection and unmatched peace of mind.
Get in Touch
Call us today at 713-864-5950 to learn more about our capabilities and services. We're ready to help you protect your home and business from the unpredictable and unwanted.