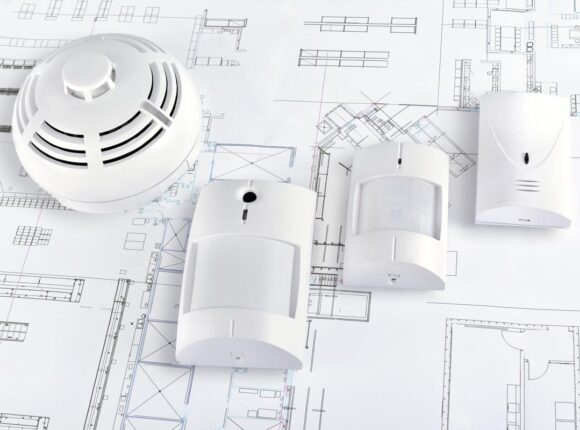 Houston Fire Alarm Installation
Fire alarm systems are essential for every Houston, TX home or business. Western Systems, Inc. protects people and property in the event of a fire with professional fire alarm system design and installation.
Whether you need a simple system for your home or a large-scale custom installation for your commercial space, we put fire safety first in all we do.
Fire Alarm System Design and Installation
At Western Systems, Inc., we specialize in both residential and commercial fire alarm systems, protecting homes and businesses throughout the Houston, TX region. We design fire alarm systems specifically for each property, bringing an exceptional level of knowledge and expertise to projects big and small. Our systems span all types of environments, from bustling commercial kitchens and technology data centers to retail environments and each room of your home.
NFPA Compliant Fire Systems
Commercial clients who work with us know that we take fire safety seriously and that we always provide installations that are compliant with all National Fire Protection Agency (NFPA) guidelines. Whether we're making improvements to your current system or we're installing a brand-new, state-of-the-art alarm system, we make sure you're ready for inspections or emergency situations should they occur.
State-of-the-Art Smoke Detectors
We're proud to offer both wired and wireless smoke detectors. Depending on the construction of your home, wireless smoke detectors are a low-maintenance, battery-powered alert system that can make all the difference when it comes to ensuring you and all occupants have ample time to escape in the event of a fire.
Protect Your Home or Business
Western Systems, Inc. is dedicated to protecting our Houston, TX community with quality fire alarm system design and installation for residential and commercial customers alike. Call us today at 713-864-5950 to learn more about our capabilities or to request an estimate. We'll help safeguard you against fire with a system specifically designed for your premises.